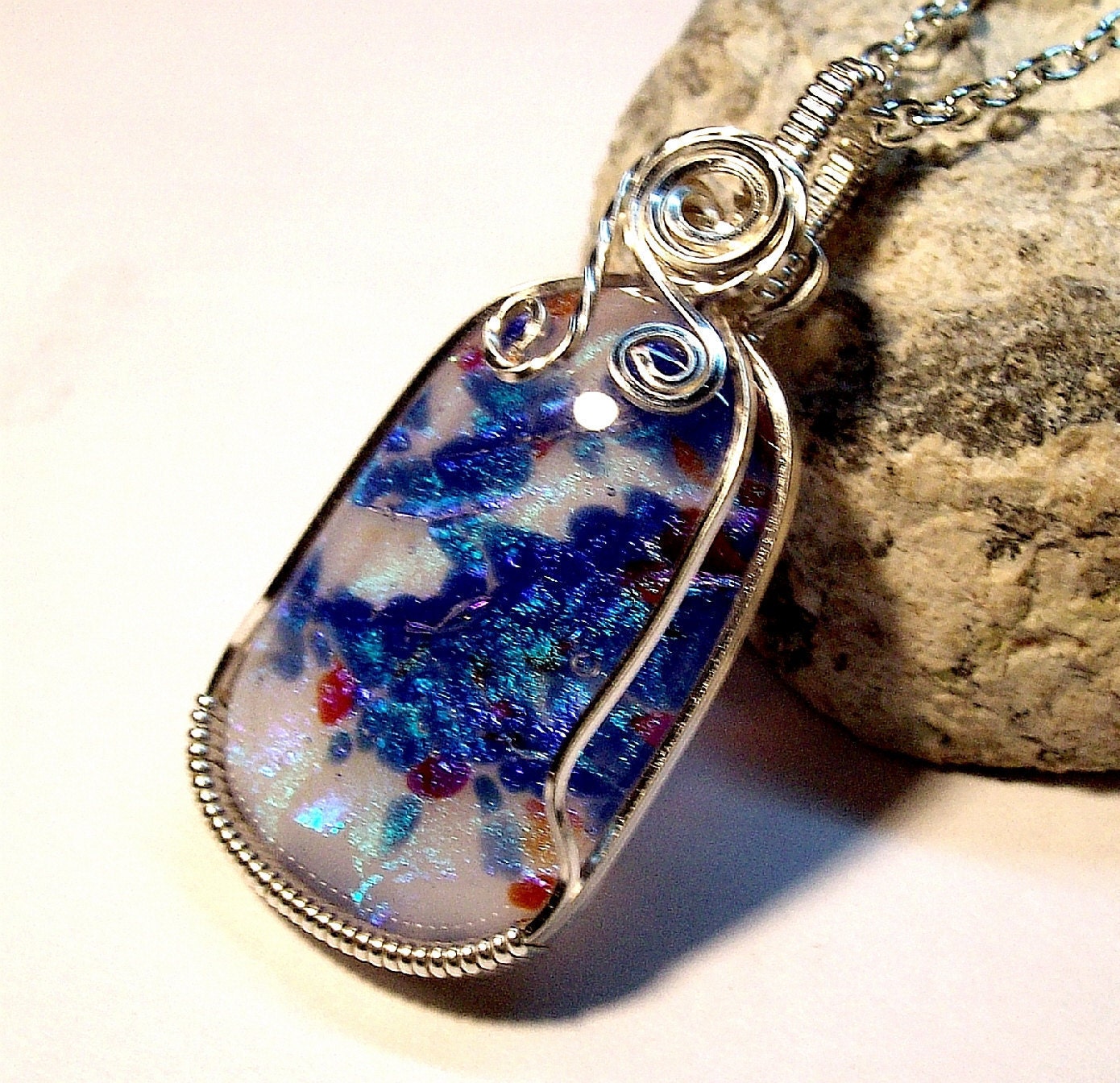 Beautiful, and full of fire, is this beautiful piece of Dichroic Glass.
All my wire work is done by hand,and one of a kind. Know two can ever be identical. I use 21 guage square non tarnish, permanent colored silver wire with a copper core. I have recently discovered this wire, and it is my preferred choice for my wire wrapping. Sterling is pretty in the beginning, but not to long down the road turns d...
Click Here to Visit My Etsy Shop!