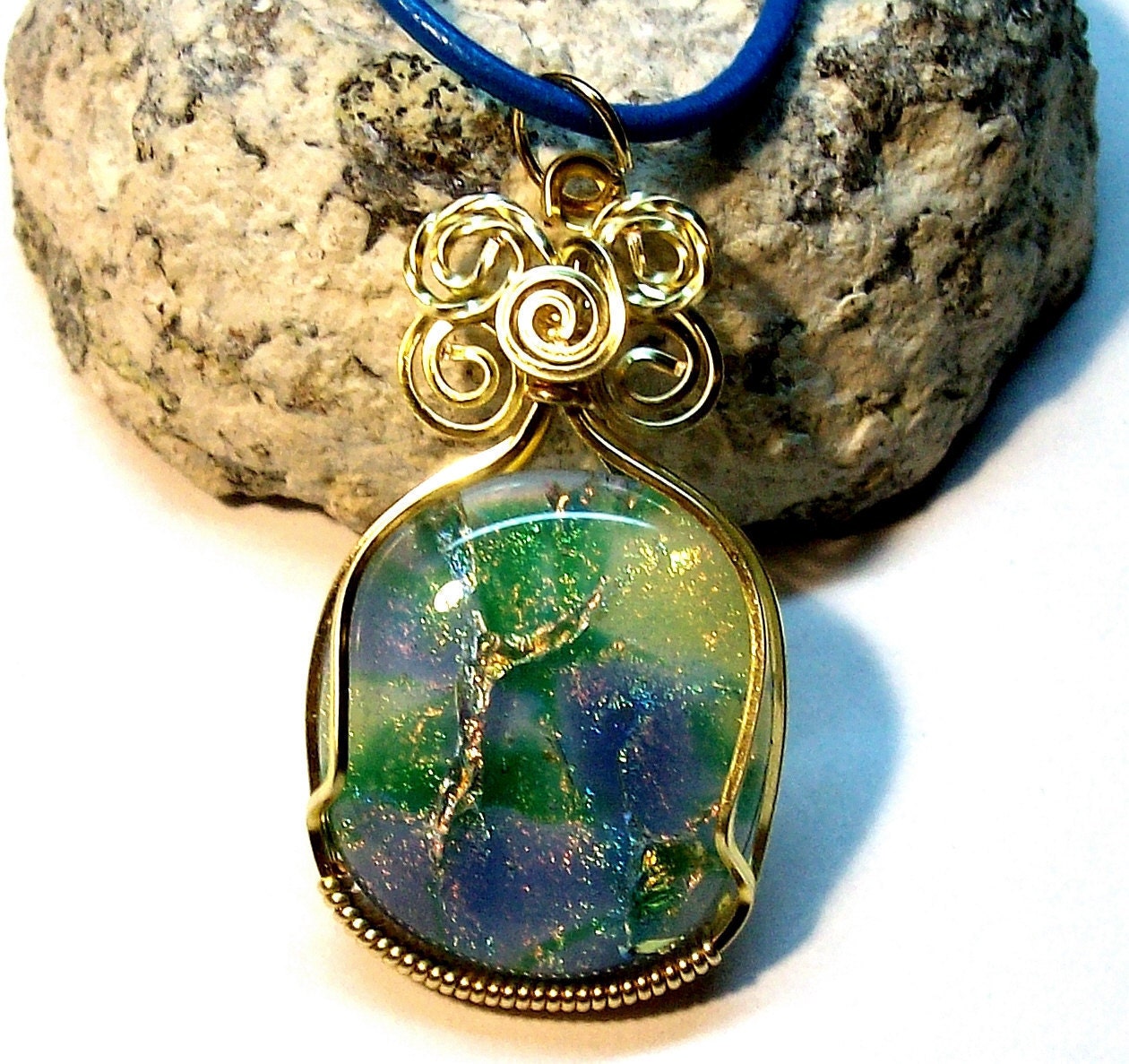 Lovely and full of fire!
I have wire wrapped this beautiful piece with copper core titanium,and gold,colored, non tarnish square wire. All my pieces are made by hand, the twist you see in the wire is made with a hand pin vise, it has not been purchased that way. Know to pendants can ever be exactly alike, so you can be assured you are getting a one of a kind.
Your choice of a turquoise greek leather c...
Click Here to Visit My Etsy Shop!