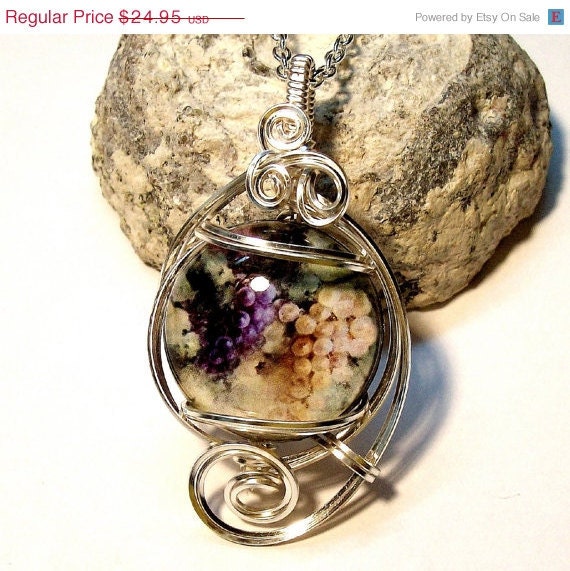 ❘❘❙❙❚❚ ON SALE ❚❚❙❙❘❘
This beautiful vineyard grapes, art is protected and magnified with a high quality, resin dome top. The back is finished with a heavy coating of Diamond Glaze.
All my wire work is done by hand,and one of a kind. Know two can ever be identical. I use 21 guage square non tarnish, permanent colored silver wire with a copper core. I have recently disco...
Click Here to Visit My Etsy Shop!