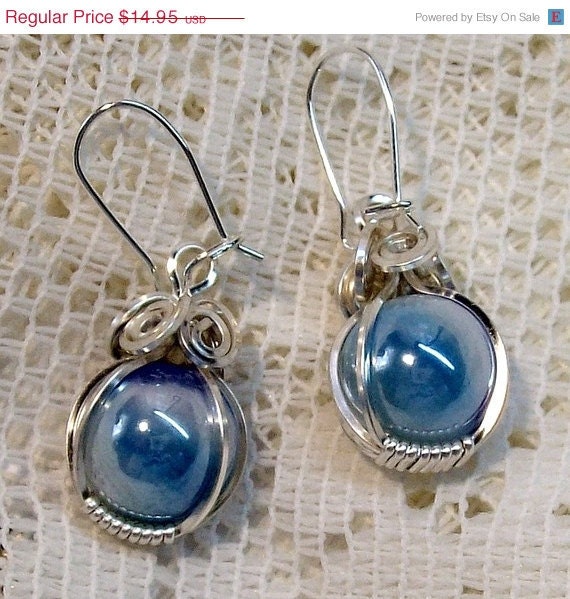 ❘❘❙❙❚❚ ON SALE ❚❚❙❙❘❘
Darling, tiny,peewee marbles made in my home state of Kansas. This marble is called the "Tiger Shark". Tigersharks, have an opaque white base with swirls of aqua blue and dark blue on the surface. They are iridized to have an extremely shiny, reflective surface. I have take these pretty marbles, and made little cages for them, with lovely swirls...
Click Here to Visit My Etsy Shop!