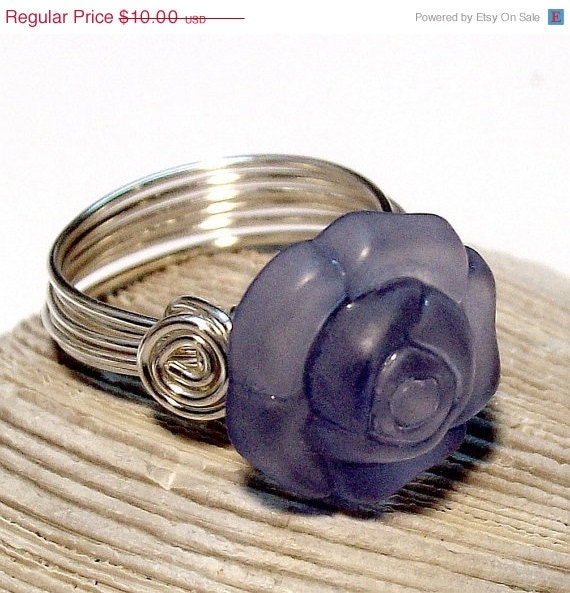 ❘❘❙❙❚❚ ON SALE ❚❚❙❙❘❘
Such a beautiful, frosted ice blue, rose button. I have wire wrapped it with round 20guage non tarnish permanent colored silver wire, and added my signiture swirls to the sides. My rings are all handmade and very durable. Each one is made in the size you specify. Everyone is uniquely made for you.
Specify size
Button is 7/8"
Click Here to Visit My Etsy Shop!