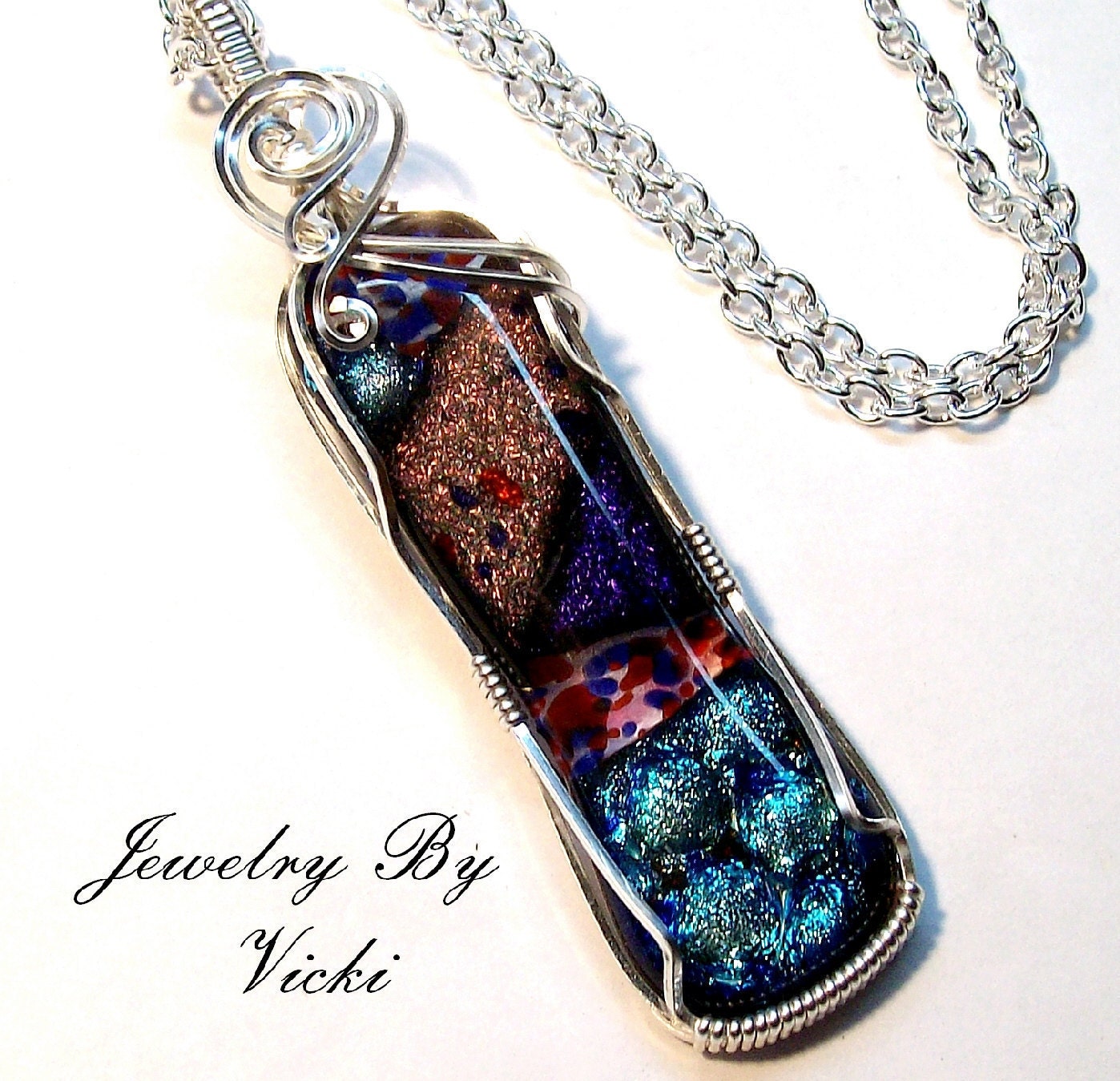 Beautiful, multi colored dichroic glass,makes quite a statement, with,teals,blues,copper, red and black!
All my wire work is done by hand,and one of a kind. Know two can ever be identical. I use 21 guage square non tarnish, permanent colored silver wire with a copper core. I have recently discovered this wire, and it is my preferred choice for my wire wrapping. Sterling is pretty in the beginning, but ...
Click Here to Visit My Etsy Shop!