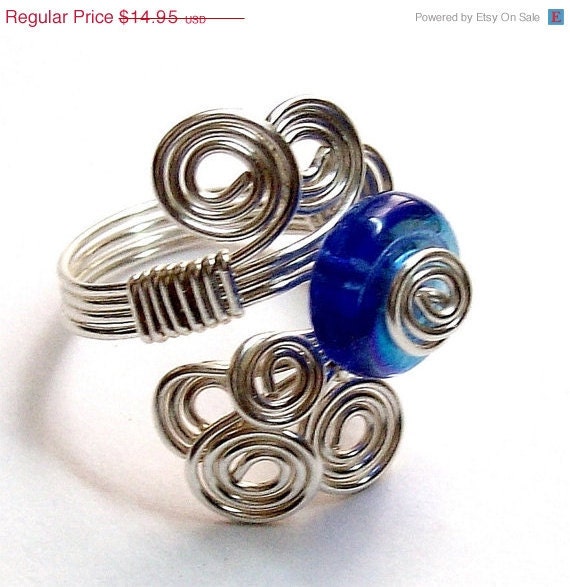 ❘❘❙❙❚❚ ON SALE ❚❚❙❙❘❘
Cobalt Blue AB Bead Lace, is made up of permanant colored,non tarnish, 21g square wire, and black and red seed beads. I have contructed this beautiful ring, by hand. The lines of the lacy swirls follow your finger,to look absolutly fabulous when worn. Each of my rings are made by hand individualy,know two are alike, so you will be assured you will recieve...
Click Here to Visit My Etsy Shop!