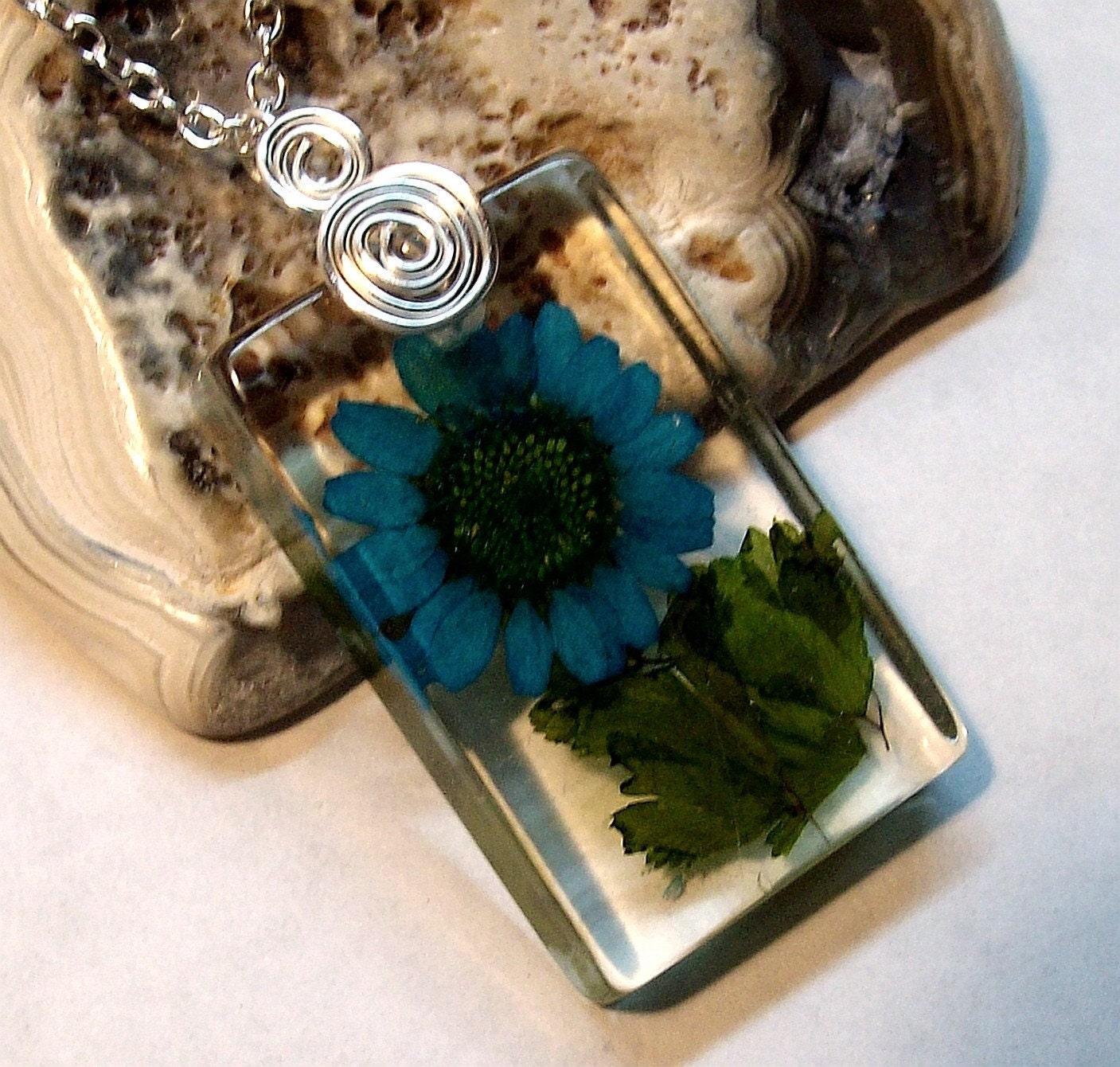 This pretty pendant, is made from a real dryed flower, that has been incased in acrylic. I have added a little wire wrapping to it, to make a simple and sweet pendant. Wire is permanent colored and non tarnish to keep it's brillant shine. One of a kind.
silver plate chain-18'
size-1 3/4"
Click Here to Visit My Etsy Shop!