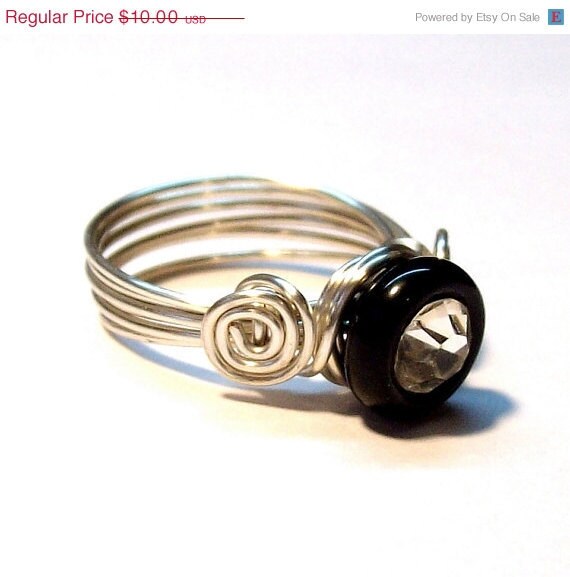 ❘❘❙❙❚❚ ON SALE ❚❚❙❙❘❘
Beautiful vintage black and beautifully cut glass rhinestone, button,costume ring.
All my wire work is done by hand,and one of a kind. Know two can ever be identical. I use 21 guage round non tarnish, permanent colored silver wire with a copper core. I have recently discovered this wire, and it is my preferred choice for wire wrapping. Sterling is ...
Click Here to Visit My Etsy Shop!