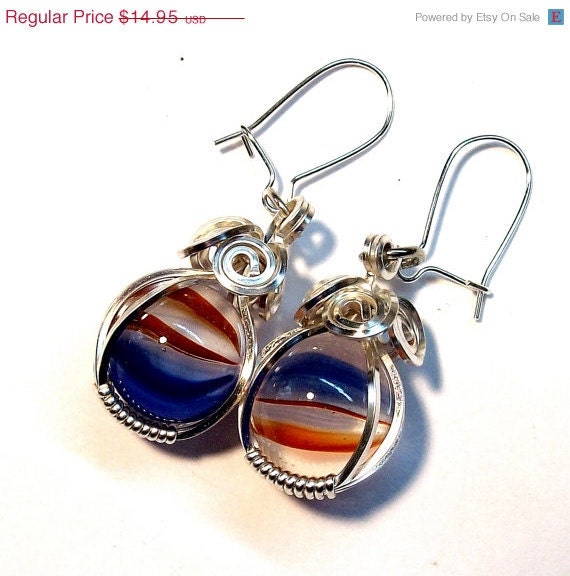 ❘❘❙❙❚❚ ON SALE ❚❚❙❙❘❘
Darling, tiny",peewee" marbles made in my home state of Kansas. This marble is called the "Tri Color Cat Eye". These little beauties are red,white and blue,with clear backround. I have taken these pretty marbles, and made little cages for them, with lovely swirls at the top. The wire is a square non tarnish,permanately colored silver wi...
Click Here to Visit My Etsy Shop!